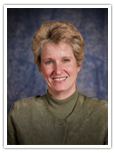 DEB DOWLING-CANINO
Vice President, Community Relations
Deb Dowling-Canino returned to Kroenke Sports & Entertainment in 2002 as Vice President of Community Relations. Previously she served as Special Events Director for the Denver Nuggets and Colorado Avalanche from 1993-96.
Her responsibilities include community involvement and initiatives for all KSE entities including the Colorado Avalanche, Denver Nuggets, Colorado Mammoth, Colorado Rapids, Pepsi Center, Dick's Sporting Goods Park and Paramount Theatre.
Dowling-Canino's professional career has included media stints at KHOW and KWBZ Radio as public service, promotion and programming director. She owned and operated Abracadabra Events, an event production company whose clients included The International at Castle Pines, Colorado Department of Local Affairs, Colorado Special Olympics, Metro State College, Downtown Denver Partnership and Colorado Broadcaster's Association. In the non-profit sector she has worked with the March of Dimes, AMC Cancer Research Center and Colorado Sports Hall of Fame. From 1996-2000 Deb and restaurateur-husband Roland Canino owned and operated the highly acclaimed Canino's Trattoria. Professional recognition includes WomanSchool - Outstanding Woman in Denver Radio and Contribution Award by Sportswomen of Colorado.
Dowling-Canino's personal involvement with non-profit and civic organizations in Denver has included volunteer leadership roles with Special Olympics Colorado, ALS Association, Junior League of Denver, Central City Opera, Denver Baseball Commission, Colorado Tourism Board, National Philanthropy Day and others.
A native of Colorado, she graduated from Colorado State University with a degree in Technical Journalism.